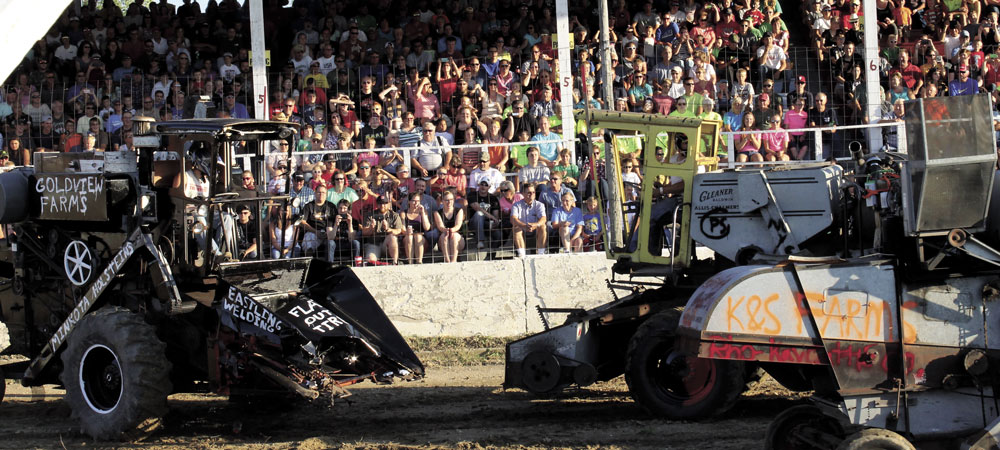 Wright County Fair
The Wright County Fair has been located in Howard Lake for many years, and has became a summer tradition for Wright County residents.
Fairgoers have the opportunity to enjoy an array of activities and events, including lumberjack competitions, bull riding, mud-truck runs, BMX bicycle shows, sheep riding, ukulele performances, and pie-eating contests.
The petting zoo houses animals of all kinds, from bunnies and deer, to kangaroos and ponies. 4-H barns showcase swine, poultry, cows, goats, and many other animals. Horse competitions take place daily.
There is also a car show, and featured tractor each year.
In the grandstand, attendees can find tractor pulls and demolition derbies.
Free entertainment is available at the fair, including live music, blacksmith demonstrations, and a talent show.
The midway, which has rides, paintball, and games, offers deals with an armband purchase multiple days of the fair. There is also a child's bicycle drawing for four days which attendees can enter.
The Wright County Fair will return July 26-30, 2017. It will be located at the fairgrounds in Howard Lake on Wright County Road 6, north of Highway 12. A full schedule of events and additional information is available at www.wrightcountyfair.org.